MONDAY, NOV 28, 2016

Introduction by Special Interest
Limits for specialists
Eric Lee, A-SOCIATED PRESS
TOPICS: KNOWING MORE AND MORE, FROM THE WIRES, ABOUT LESS AND LESS
TUCSON (A-P) — To serve the SYSTEM we become specialists (for better or worse). On the plus side we make money, and on the more questionable side we contribute to the 300 years and counting development of industrial society and its pace of planetary destruction/transformation. Qua specialists, we fail to understand the system. Buckminster Fuller spent the first chapter of his Operating Manual for Spaceship Earth lamenting the failure of over specialized brains. "We find it socially easier to go on with our narrow, shortsighted specialization's [sic] and leave it to others — primarily to the politicians — to find some way of resolving our common dilemmas." As Dr. Pop-psych might put it, "How's that working for you?"
"If the total scheme of nature required man to be a specialist she would have made him so by having him born with one eye and a microscope attached to it." [Fuller is the consummate generalist, with both eyes on the macroscope — conspicuously deficient in literacy, numeracy, and ecolacy, yet he managed to make significant contributions to all three pillars of education and to remain jaw-droppingly insightful, compared to us specialists, a hundred years after he unleashed his untethered mind upon the world.]
Netizens
Educators
Students
Scientistic Philistines
Nerds
Literati
Emergy Lovers
Engineering
Economics
Political Science
Faithers/True Believers
Skeptical Inquirers

Netizens
To the largest group of the over specialized who may read this, secondary to my failure to chisel my typing on tablets stacked in a cave, I should note that 99+% should just go all back button on me or close the current window to avoid wasting anymore time that could otherwise be spent being told what you want to hear (including by the voice thing in your head as you read), or seeing what you want to see. Most will not Like or Share, so........fts, bitches. But, given that anyone with an internet connection is included (80+% of those living in the glow), some who would rather know than believe should read on. This is the first fork in the diverging roads, so for the more grassy content wanting wear, read on. Tune out the media. Listen beyond the voices in your head — to the evidence things in front of your face. To experience the novelty of not being told what you (or someone who could be you) want to hear (before closing this window), awake Hu-man!
Educators
One thing all readers have in common, given that natural language is not self-taught, are educators. Those endeavoring to return the favor by being one, including those unpaid, at some point should find time to reflect upon who educates the educators. In the circular circus, how are advancements made and repetitions for repetition sake avoided? As educators, let's boil the rhetorical flourishes down to one question: "What are we doing to help overcome the greatest shortcoming of the human race?" As pedants we obligingly ask, "What is the greatest shortcoming of the human race?" This is our teachable moment, so embrace it. We don't know. That we don't know may be our greatest shortcoming. That we have not even made a credible list to consider may be our greatest shortcoming. The "we" may be incapable of knowing. The secret may await the insight only individual minds can know. As educators our highest calling is to acquire the ability to ask what our greatest shortcoming is and to think about it, to pay it forward. For an example about as concrete as Hoover Dam, consider Al Bartlett's claim that "The greatest shortcoming of the human race is our inability to understand the exponential function." The exponential function is "simple arithmetic" and our failure to understand the implications may have civilization/species ending consequences incompatible with any concept of "educated." Basically, understanding the exponential function is not consilient with the core meme of the industrial society we serve — illimitable progress (growth). So ask, I double dog dare you, what you are doing to help students overcome the greatest shortcoming we SYSTEM cheerleaders have inflicted upon them since shortly after most lost interest in their mother's milk? If our schooling is not to interfere with students' education, what is our purpose in life? Hint: to proliferate an abunance of correct information to help transition believing minds into inquiring minds capable of self-education. Scouring our educational Schools of Obfuscation of misinformation and disinformation is also a requirement.
Students
Idealistic students, committed to saving the world through political activism or by devoting themselves to environmental or sustainability studies, should consider Schools of Sustainability.
Scientistic Philistines
To understand nature, we have made some progress since the seventeenth century by picking a bit of it, a dot ("a smoother pebble or a prettier shell"), and focusing in on it. At some point, when there are enough dots to connect, a view of nature through a macroscope, a conceptual toolbox, becomes possible. Macroscopic thinking about earth's life-support system (as Spaceship Earth) became possible in the twentieth century with the emergence of systems ecology, but was not common. Early macroscopists were H. T. Odum, Garrett Hardin, Paul and Anne Ehrlich, Al Bartlett, William W. Behrens III, Jørgen Randers, Dennis and Donella Meadows, and David Suzuki. Odum's science of ecological energetics is as fundamental to our getting to the 22nd century intact as Kepler and Newton were to getting to the moon. Our collective misfortune is that science trained specialists are in demand to serve short-term interests and valued for their specialist ways and means. Only those whose minds wander outside their specialty are likely to have glimpsed the view through the macroscope of ecological systems science. There is no universal demand for all specialists to be both ecolate and to drill down. Until the system changes, becomes more enlightened, individuals can but endeavor to consider the ignorance of experts.
Nerds
I keep a window open to /. and refresh several times a day when connected to consider offerings, since other social media, whatever it is, is not a news venue. Technology is an emergent property of science. Both may seem like best of friends. A vat of vodka seems like an alcoholic's best friend, but only to the alcoholic using it to, in effect, commit slow, feel-good suicide. It is another "too much of a good thing" problem. Some limits need to be considered. The ecolate consider limits. The promise of exponential growth forever feels good, but only for a time. We may need to transition to a lower power future, but low-power doesn't necessitate low-tech. We need to get smart and preserve information tech more than develop flying cars (or even faster electric cars). The future may need "techno-scholars" (aka Fed-scholars) and their "smartbooks" and "info-ether," so the hard won information acquired, especially over the last 300 years, doesn't go the way of the Maya codices, the Indus Valley Civilization's Harappan script, or the Rongorongo of Easter Island, not to mention most of the vast Greek learning that theologians/imams found less than useful, and hence went up in smoke. Matter and energy are conserved, but not information. Be a force of nature.
Literati
We humans are the storytelling animal, aka Homo narrator to the merely literal. Sadly, apart from success in publishing, it is not enough to be merely eloquent. At some point in time we have to tell the most likely story even if it is not the one that feels good, or true, or beautiful. Sometimes we need to tell ourselves and one another narratives that may not feel true, but as best guess are true, and live by those stories. No laws of the universe will be violated if human life shall..., if "this too shall pass away."
Emergy Lovers
For the general systems science Odumites who think Emergy Yield Ratios matter. Also, systems scientists need to head up a major study of the Kogi and their environment, power, and society. We can learn from these people.
Engineering
The ultimate building project might be the construction of a Dyson sphere. And then what?
Economics
Given that they share a root word in common, ecologists and economists should be happy bed fellows singing a duet. That they are often not on speaking terms suggests a "why?" be asked. A starting point might be, "it takes politics." Ecology has been politicized, morphed into sometimes vexing environmentalist political agendas, and economics is short for the study of "political economy" as emerged from political philosophy and still serves moneyed interests as do all specialists. The increasing pace of planetary destruction/transformation, whether parsed as good or bad, was becoming obvious in the 1960s to those paying attention, including economists, and what ecologist Garrett Hardin would call the "ecolate view" arose to question limits. The trend in the human endeavor to understand has been towards E. O. Wilson's "Concilience," so any lack thereof between ecological systems science and economics suggest room for improvement. That economists are not by nature inecolate is evidenced by Kenneth E. Boulding's 1966 The Economics of the Coming Spaceship Earth. Well, the ship has come in and we're on it. That Boulding became a bug on the dominate narrative's windshield as it sped past is no evidence it will always speed on. As Mark Twain noted, "Whenever you find yourself on the side of the majority, it is time to pause and reflect." For more recent information, economists and students of the economy, in school or out, should read Energy and the Wealth of Nations: Understanding the Biophysical Economy 2012 (click link to go to Amazon then click 'Look Inside' and at least read the introduction) and become eco-nomists.
Political Science
Actually all social sciences (inclusive of anthropology, archaeology, psychology, jurisprudence, history, and linguistics) are among the more challenged. You can go into most any tavern and mention "chromodynamics" and unless a Richard Feynman is at the bar, eyes will merely glaze over, but use "politics" in a sentence and expect a bad outcome. Mentioning "evolution" or a few other sciency terms may be fighting words, but as religion makes no pretense of being a science (Dianetics, TM, and ilk excepted), only political scientists have to go eyeball to eyeball with solemn ideologues who know that they know more. Unfortunately we are all living in a 16th-century-like world where people still take their deeply held political views to be as gospel and believe in political solutions (theirs) for every grievance, real or invented. This is the mother's milk we all take in, the indoor sport most play, and would-be political scientists are perhaps the most challenged. To state the obvious, not all, including political scientists, have climbed out of the ooze to dance to The Music of the Spheres.
Faithers/True Believers
Most of the misguided few who may, through no fault of their own, have read more than a few words, have already moved on. But there are always a few would-be apologists, certain of their inerrancy, who are looking for a challenge, and a newborn would-be Goliath to slay while the slaying is easy is tempting. As any arguments based on mere evidence can be dismissed at will, fideists can only take another apostate fideist, who can still talk the talk, seriously. For a reasoned guide to faith that few fideists will be able to dance on, consider an infidel's guide to faith.
Skeptical Inquirers
When I had to pare down subscriptions to one, the Skeptical Inquirer remained. I had chanced upon it in a university library's stacks, and read all issues going back to when it was called The Zetetic. Enough said. The more hardcore could start with Circles of Non-belief.
---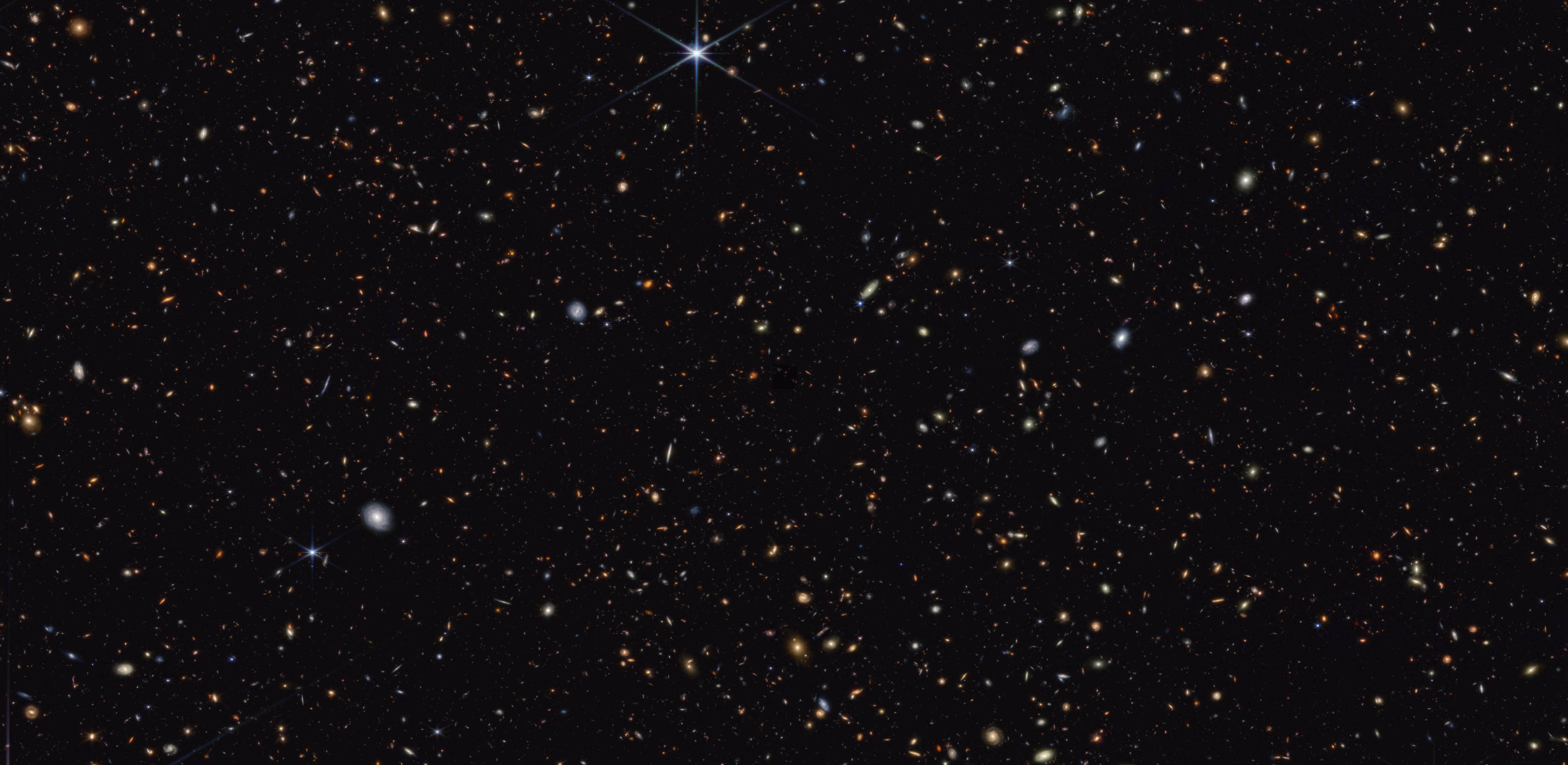 ---